If you've been keeping up to date on 90min's Welcome to World Class, you'll know we've been going over what defines a 'world class' footballer in this day and age.
Using our unique metric – you can find an explainer on that here – we picked out five players per position who make up the best the planet can offer in those specific spots.
We've detailed our thinking behind each score in the lists, and it's provoked some great debate on social media. What better way to round things off than a big list of footballers ranked by how each scored on our metric?
Deep breathes, here we go…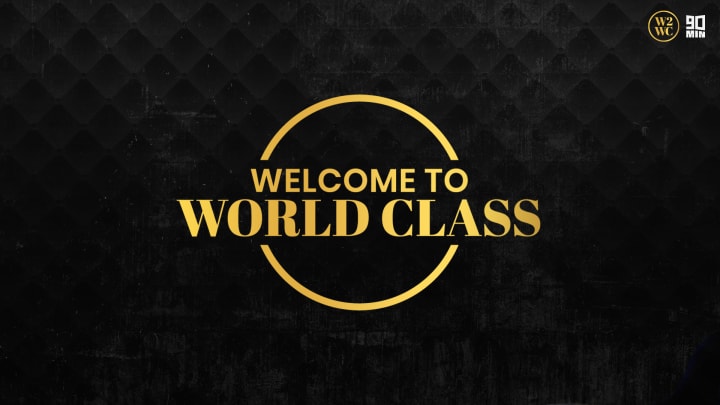 ---
Metric Score: 402
James is part of England's rich group of right backs and is edging his way to the front of the queue. While Trent Alexander-Arnold and Kieran Trippier remain fierce competitors for a national team spot, James' powerful defensive skills and excellent delivery in the final third make him a high quality defender with even higher potential.
49.

Luke Shaw Luke Shaw had a stunning 2020/21 campaign for club and country / 90min
Metric Score: 408
Shaw has managed to turn his career around over the past year, becoming first choice for both Manchester United and England while delivering some of his most consistent performances to date. He's found the latter part of 2021 tough, but there's no doubting he's been one of the best left backs around in recent times.
48.

Vinicius Jr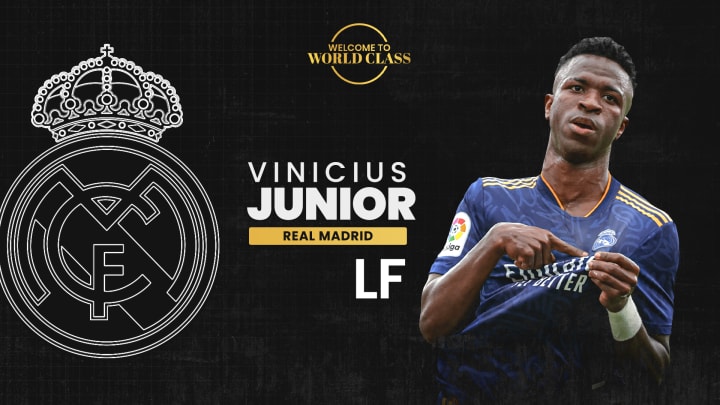 Vinicius Jr was the runner-up in our left forwards poll / 90min
Metric Score: 412
Vinicius squeezed into the rankings for the top five left forwards in the world, with his hot start to the 2021/22 season the reason for his ascension. The Brazilian has struck up a terrific partnership with Karim Benzema as Real Madrid look to win back the La Liga title.
47.

Ilkay Gundogan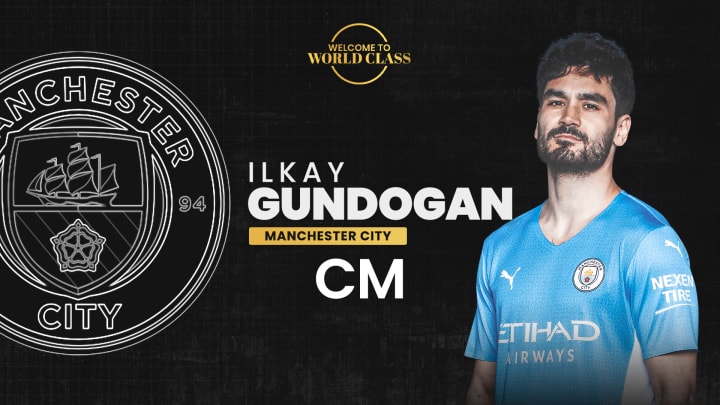 Gundogan's had a stellar 2021 / 90min
Metric Score: 413
One of the big reasons for Manchester City's 2020/21 Premier League title win was Gundogan's goalscoring form. The Germany international enjoyed some deadly months in front of goal and was voted into the central midfield rankings by
90min
followers.
46.

Leroy Sane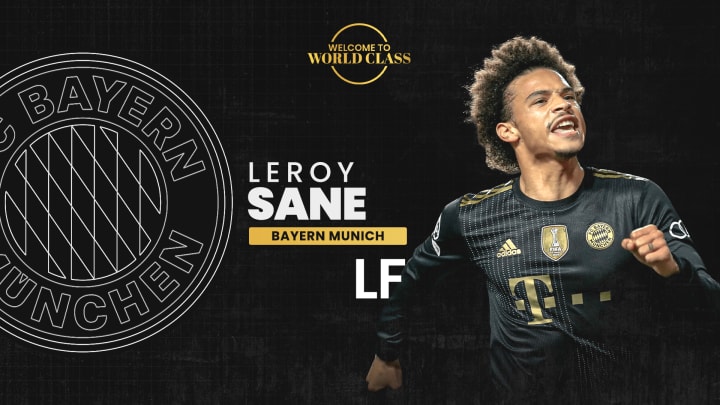 Sané was voted in by 90min followers / 90min
Metric Score: 415
Another to be voted in by fans, Sane is now delivering the goods for Bayern Munich. He claimed the third league title of his career last season and has made a hot start to the current campaign. He's starting to fulfil his potential and the only way is up.
45.

Rodri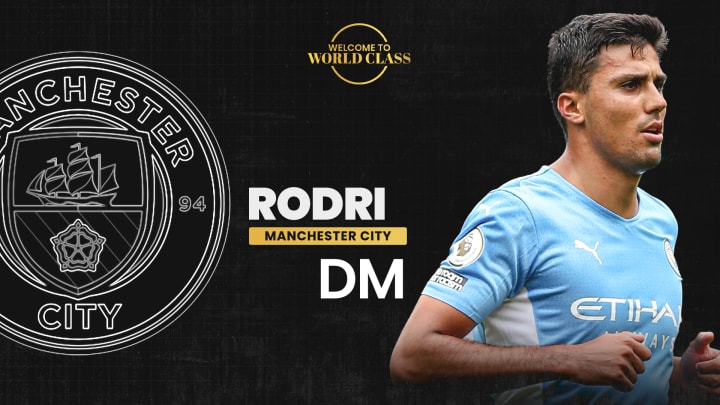 Rodri made the cut in our YouTube video / 90min
Metric Score: 418
The holding midfielder baton at Manchester City has finally been passed from Fernandinho to Rodri, and the Spaniard has made that transition look seamless. He's a consistent presence in Pep Guardiola's starting XI and is good for a banger from distance every now and then too.
44.

Bernardo Silva
Bernardo Silva has had a great season so far / 90min
Metric Score: 422
Silva has been reborn since the start of the 2021/22 season and was voted into the attacking midfield rankings by
90min
followers. The Portugal international has been afforded greater license to get forward and his goal stats show how good a decision that has been.
43.

Serge Gnabry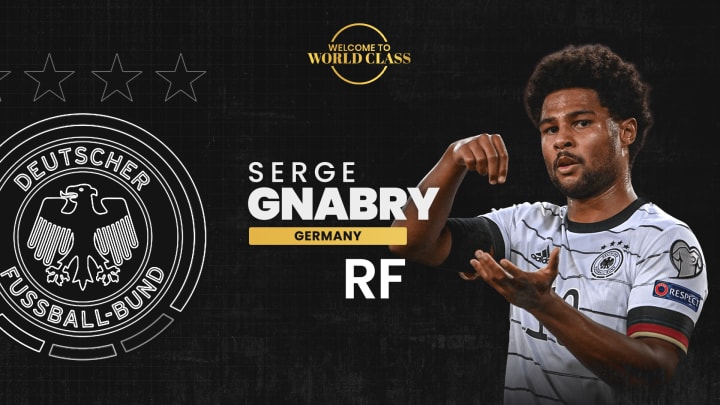 Gnabry's been stirring the pot all year / 90min
Metric Score: 423
Handpicked by
90min
's YouTube gang for the final right forwards spot, Gnabry is now one of the most clinical and ruthless players around. That didn't seem to be on the cards after that woeful spell at West Brom, showing you should never write someone off just because they couldn't cut it under Tony Pulis.
42.

Theo Hernandez
Hernandez is a threat on the flank / 90min
Metric Score: 423
Hernandez is one of the most dangerous defenders around. He's got a great goal record from the back and doesn't neglect his defensive duties. His first international cap came in 2021 and he'll add a load more to the four he's accumulated so far by the time his career's done and dusted.
41.

Antonio Rudiger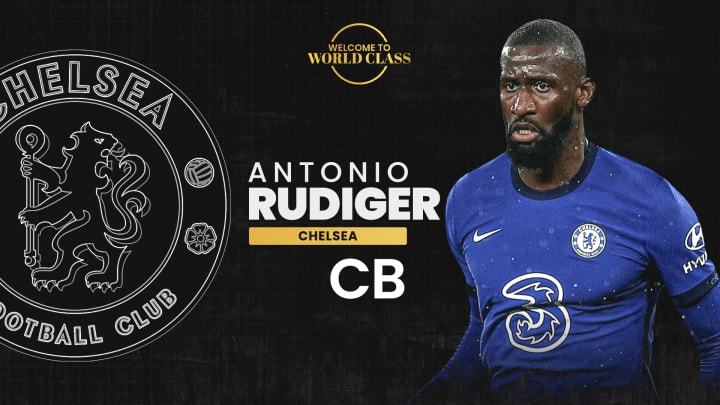 Rudiger has been brilliant this year / 90min
Metric Score: 426
Voted in via the fan poll, Rudiger has turned his Chelsea career around and is one of Thomas Tuchel's most important players. Comfortable bringing the ball out from the back and rarely beaten for pace or strength, the centre back is one of the most sought after defenders around.
40.

Fabinho
Fabinho was the surprise winner in our defensive midfielders poll / 90min
Metric Score: 430
You only need watch Liverpool when they don't have Fabinho in their starting lineup to understand just how important he is to Jurgen Klopp. He wins the ball back quickly and provides excellent cover for his flying full backs at club level. He was voted in by a fan poll too.
39.

Joao Cancelo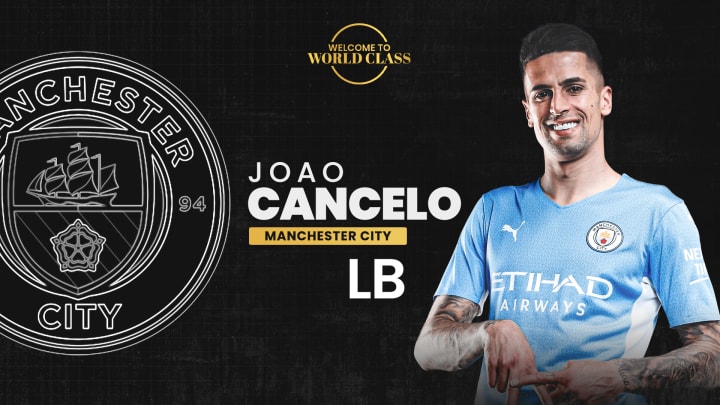 Cancelo has become undroppable at City / 90min
Metric Score: 431
It took a while for Cancelo to establish himself at City, but after his performances over the past year or so, it's clear to see just how important he is to the club now. The Portugal international has a wand of a right foot and has racked up magnificent assist numbers.
You can read more about the stats that prove Cancelo is world class
here
.
38.

Kyle Walker
Walker's versatility makes him a standout defender / 90min
Metric Score: 431
To reduce Walker to just a speed merchant does a disservice to just how much he has improved since switching Tottenham for Man City. Walker rarely lets his side down and if you're rated so highly by Pep Guardiola, you're probably doing something right.
You can read more about the stats that prove Walker is world class
here
.
37.

Federico Chiesa
Chiesa had a breakout year / 90min
Metric Score: 432
Gianluigi Donnarumma and Jorginho aside, Chiesa was the real ace in the pack for Italy at Euro 2020. An electric presence with the ball at his feet, the winger has turned from promising prodigy to world class performer, as his performances over the summer show.
You can read about how Chiesa became one of world football's most feared wingers
here
.
36.

Leon Goretzka Goretzka is a major player at Bayern / 90min
Metric Score: 436
It can be hard to stand out at a club with a squad as richly filled as Bayern Munich's, but that's exactly what Goretzka has done. An immense goal threat from central midfield, the German pops up with crucial strikes and has helped Bayern in their continued domestic dominance.
35.

Toni Kroos
Kroos continues to boss Real Madrid's midfield / 90min
Metric Score: 437
He might be long in the tooth now, but Kroos continues to have a massive influence on Real Madrid's midfield. Kroos joins the dots for Los Blancos' attacks and is an underrated defensive presence. He's been world class for years and there's no change this time around.
You can read more about the stats that prove Kroos is world class
here
.
34.

Riyad Mahrez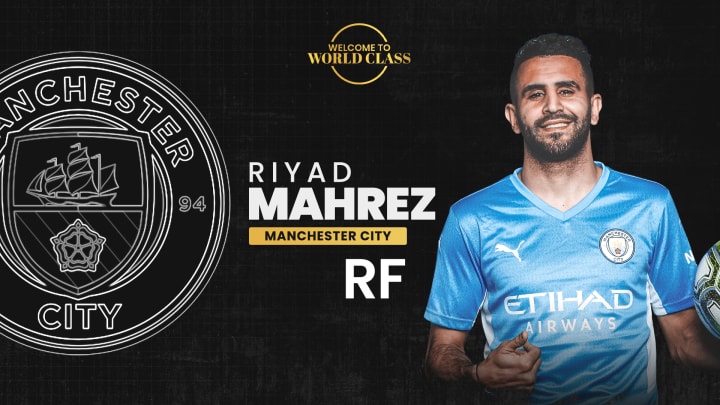 Mahrez is a regular contributor at City / 90min
Metric Score: 437
Man City have such an embarrassment of riches in attack that it's easy to underestimate just how excellent Mahrez has been in recent times. The Algerian has grown in stature at the Etihad Stadium and is one of their go-to guys whenever a goal is needed.
33.

Cesar Azpilicueta
Azpilicueta has been reliable for years at Chelsea /
Metric Score: 441
Azpilicueta has been Mr Dependable for years at Chelsea – whether that be on the side of a back three or as a trademark right back. Whatever the situation, the Spaniard always drops a consistent 7/10.
32.

Raphael Varane Varane moved to Man Utd in 2021 / 90min
Metric Score: 443
Varane's trophy cabinet is famously full and he swapped the Bernabeu for Old Trafford in the summer in search of a fresh challenge. He's a world class operator and it's only a matter of time before he makes Man Utd's defence watertight.
31.

Son Heung-min